Linutronix and OPC Foundation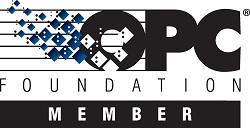 We are happy to announce that Linutronix GmbH has now become a member of the OPC Foundation..

In doing so, we are aiming to provide our customers with products that in the future can be certified by the OPC Foundation and that enable the seamless use of open source solutions in automation on the basis of open62541.

open62541 is an open source implementation of OPC UA that can already be found in many devices.

More information about OPC UA you find under Industrial Linux .